The IBC Team of Strategic Partners
IBC is proud to work with a select group of specialists whose individual strengths support and complement our in-house capabilities. Here are listed just a few of them:
Danny McGuigan was born in Belfast, N. Ireland and educated both in Belfast and Glasgow,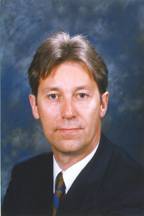 Scotland. He holds a number of graduate and postgraduate qualifications from Queens University Belfast and MBA from the Strathclyde Graduate Business School in Glasgow. He is currently researching part-time for his PhD in the Human Resource Management Department at the latter university where he is also guest lecturer in marketing and business growth. Having worked for Siemens and the British Council in the early 1980's he went to Glasgow for MBA studies and subsequently took up a number of sales / marketing and general management positions in the UK before setting up his own marketing consultancy. Fifteen years later Danny switched consultancy discipline to Human Resources. He is currently Centre Director of his thriving HR practice based in Glasgow and directs a team of business consultants, psychologists and counseling therapists in Glasgow and Munich. His team specializes in pressures at work auditing, leadership development, teambuilding and organization culture change.

Herb Nestler is an American with a multicultural background who has lived in Germany since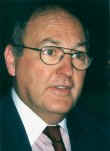 1988. Both his parents were born in Europe. He holds a Master of Arts degree in Communications from Northwestern University in the USA and has held executive positions with Westinghouse Broadcasting and Rotary International. He has been on the faculties of three US univer­sities and two international studies programs in Europe. While still living in the US he negotiated agreements and conducted business in 27 countries. He was the first European resident to be certified by the non-profit Center for Creative Leadership to conduct their Working with Others seminar. He has trained thousands of professionals on four continents from Siemens, Daimler Chrysler, Körber AG, Audi, Goodyear Tire, Kurtz GmbH, the city of Munich, Sartorius AG and VDMA, just to name a few, to be more effective communicators, negotiators and managers. His special fields of interest are effective business communications, leadership styles, teamworking, diversity and integration aspects of globalization through merger and acquisition.